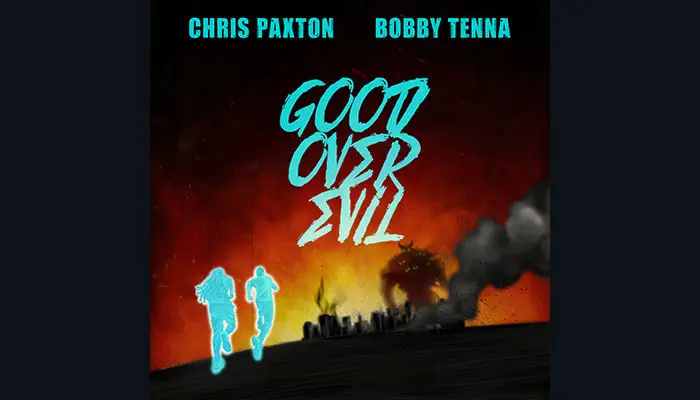 At a time when the forces of evil threaten to tighten their grip on our liberty, Good Over Evil, the latest release by Chris Paxton is a declaration of personal resistance.
In a single take, Paxton, and long-time collaborator and inspirational roots reggae singer, Bobby Tenna, capture the determination of peaceful warriors everywhere to persevere in the face of down-pressure, and keep fighting, despite the roadblocks thrown up by negative forces.
Bobby's unique reggae voice, over Chris's trance inducing EDM track is brilliantly innovative, and the insistent hip-hop beat lends a quality of defiance. Says Paxton, " The moment Bobby heard this rhythm he freestyled the lyric, then he laid down the vocal in one take."
After a year of nearly non-stop touring Chris returned to his Oakland stronghold, Nexus Audio Recording Studio, to uncover this gem. Since opening his studio, Paxton, a talented producer, engineer and drummer, has become an integral part of the Bay Area music scene, consistently releasing quality albums and helping artist near and far realize their dreams to make impactful music. But with this new release, he and Tenna have grasped the root of reggae consciousness, proclaiming personal freedom in the face of oppression.
Get ahold of this astonishing new music by modern reggae artists. Let the sound engulf you and the lyric inspire you to, live your life!
Listen to it on: